What People Say About Us
About "High Time":
"This, clearly, was not a community theater production. Everything from: the set, technical sound and lighting effects, direction, choreography, acting and of course the most important, the script was so well timed and put together."
"I loved the beautiful set and intimate stage! It felt like I was a part of the show at times and truly had a unique experience. This was my first time seeing a show at this venue but I would certainly like to return and will recommend it to all of my friends."
"It was a really neat, thought-provoking, challenging, funny piece. I saw it twice."
"We really liked it! Acting was superb, set design and lighting were flawless, intimate theater experience is great."
"We are regular attendees of plays at Vineyard Playhouse. We both found this production particularly wonderful. The script was tight, timing great, plot revealing…a thorough joy."
"Greatly enjoyed this thought provoking play and the impeccable performances of. ALL members of this superb cast."
"Fun evening. Interesting characters. Witty script, expertly directed."
"Wonderful! Great to see edgy topics explored on stage."
"Excellent, emotionally balanced ensemble. Each actor created a presence that grew during the journey of the play."

"We have never been disappointed with any of the shows at the Playhouse. Keep up the good work!!"

"Incredible acting, wonderful script…enjoyed every minute of it!"
"Great ensemble performance! Wonderfully directed! Thank you for a memorable evening!"
"It felt so real. The actors make it seem not acting, but living. For a black woman who grew up in that period, who "knew" those people, it was a thrilling evening in the theater. Thank you so much for doing it".
"The play was well-written and acted at a level I have not often seen on the Vineyard."
"One of the most moving and touching performances we have seen."
"We very much enjoyed the production – superb acting; imaginative set; and taut direction."
"The play was thought provoking. The playwright used Rothko's words to create a stirring dialectic between the artist and the audience. We had a two day conversation following after seeing the production."
"I loved the topic and the fine acting and engagement between both characters. The set was remarkable in its clarity suggestive of his work in the shadows, another character… Very stimulating on many levels. Speaks also to the relationship between beginners and masters in any field and how change can be encouraged or discouraged."
"Powerful play, the two actors were wonderful in their roles. Made me want to learn more about Mark Rothko, who up to last night, had been just a name to me. The two of them painting the canvas thoroughly red was strangely affecting."
"We loved the play. It was a tour de force for the actors, and they did it so well! My husband, who is an artist, was initially turned off by the verbiage, but then he got into it and truly enjoyed it."
"I took my 18-year-old son and his girlfriend to Red for many reasons. We all like theater and believe in its personal and cultural significance … the Playhouse is an amazing gift to the Vineyard community–and beyond when visitors attend from off-Island. It is a moral imperative that we support its ambitious efforts."
"Surprisingly Excellent Production. … surpassing everyone's expectations. The acting was brilliant, engaging, and charismatic. This was our first Vineyard Playhouse experience and definitely not our last. This morning we met people at breakfast and highly recommended RED to them."
"I saw the original production of RED on Broadway and found your version more compelling and understandable…in the Playhouse production I felt I was in the Rothko studio and almost part of the drama…"
About "The Second Girl":
"Loved the show–amazing set and great actors! The theater is also beautifully renovated. "

"A worthwhile evening of theatre! … I cared about the characters. Their humanity spoke to mine. That is the essence of why we go to the theater. Top marks to the playwright!"
"Loved the production. Loved the play and loved the performances."
"I thought the performances were wonderful …. professional and polished and we loved the story."
From TripAdvisor: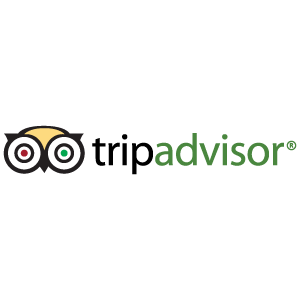 "This ain't summer stock schlock! Saw 'Crumbs' and 'Red' this summer (VPH is year 'round) and was blown away by the magic of the theatre, electricity of stage direction and the energy of the performances! Great theatre in every sense of the
word! Bravo for jobs well done! See you again … and again!"